How a Breaking of a Single Snapchat Streak can Ruin a Life Forever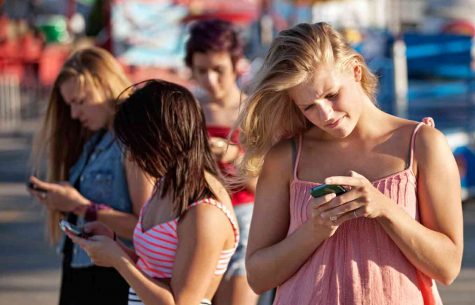 How a Breaking of a Single Snapchat Streak can Ruin a Life Forever
Snapchat — the most used social media app by adolescents — has teens fuming over it's recent "horrifying" update. Rather than Snapchat stories to be found on the third main page, they are now mixed in with streaks.
And just in case you're living under a rock, a Snapchat streak is a number which appears next to a friend's name if you snapchat him/her every day consecutively.
A 17-year-old, who prefers to remain anonymous, from Smithtown, New York, has reportedly missed two weeks of school due to the tragic breaking of a 534-day Snapchat streak with her best friend. Unfortunately, incidents like these are negatively affecting teens all across the globe — making them unable to function and leave their bedrooms.
"No one should ever go through the consequences of losing a streak. I will never forgive myself, however, I do blame the update," said the affected teen. "A 534 day streak is pure dedication. My goal was to keep it forever," she told The Matador.
The best friend of the victim reportedly no longer speaks to her anymore: "What she did to me was complete betrayal," said ex-friend.
Other students are also iMessaging her harsh threats. "If she loses streaks with anyone else, she will be shunned and friendless forever," said by a fellow student.
Sadly, the new organization of the app has caused slight brain damage for every one out of three teenagers in the United States. Students here at at Smithtown East are trying to get in contact with the creators of the app to counteract the update, forcing back the old Snapchat we all know and love. Because without it, we are doomed.
Teenagers have fallen into a profound trap of being completely addicted to Snapchat and it has deeply affected our youth.
"I have over 100 streaks, so it's hard to keep track…" the 17-year-old defends her case, "I don't even know half of these people, but as long as the numbers go up everyday, that's an accomplishment," she states.
Teachers at Smithtown East have now developed a way to combat attendance issues. One Smithtown teacher reports: "I think this approach is benefitting me and my students; instead of arguing with them to get off their phones, I allow everyone to send one Snap mid class in order to maintain their emotional stability."
Now that it has come to our attention that Snapchat has plagued adolescents, it's important to continue to spread awareness of the issue. "All we can do now as a community is hope and pray that the victims of broken streaks recover," said a concerned Smithtown citizen.