The Restoration of East's Political Awareness Club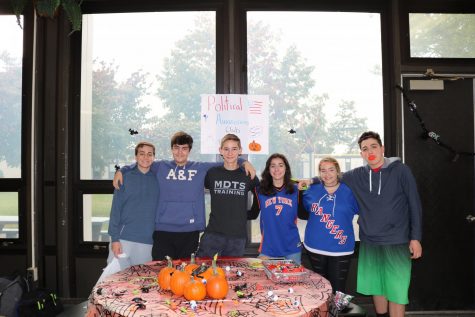 As of this year, the Political Awareness Club (PAC) was revived by club president Alexis Albert after much inactivity. With five officers and East's history teacher Mr. Mallhotra, PAC plans on meeting every other Wednesday after school in room 237 to discuss national issues and community activism.
This new extracurricular provides "a nice sense of community even on such a touchy subject," says Albert. In a club with much debate, enforcing respect is important: "I could tell everyone really respects each other and what they have to say." Albert started the club because she "know(s) what it's like to have an opinion that causes much outrage" and she "wanted people to feel free to express themselves without fear of hate and indifference." As the club is "not only debating," Albert wants to convey that "it's not intimidating."
The club will be operating multiple fundraisers throughout the year, along with a clothing drive for the upcoming holiday season. They also plan on taking a field trip to the United Nations and the 9/11 memorial later in the year.
You can join the club's Remind by texting @hsepac to 810-10 for updates on the meetings.