Why Television is Your Last Hope at Finding True Love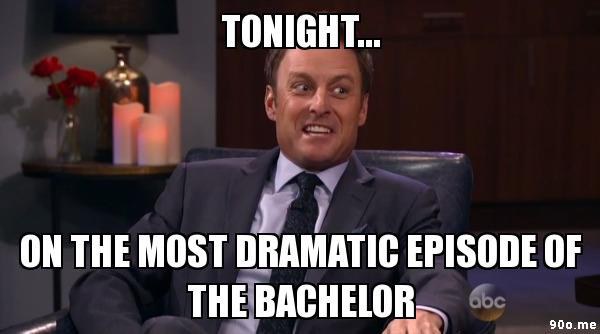 These days it is difficult to be a single man or woman. Finding a person to share your life with seems almost impossible, and people are beginning to lose hope. If this sounds like you, don't worry because there is a solution: TV dating shows.
The Bachelor, Bachelorette, and Bachelor in Paradise are a series of franchises created to help lonely single people, who have way too much time on their hands, find the truest form of love. Because what other way is there to do it? Scheduling your own dates? That's just ridiculous. What about a dating app? Okay, now you're just trying to be funny.
Who wouldn't want to compete against 30 other people for the heart of one person who seems like he or she should have no trouble finding a partner yet do. I mean not only will you find a meaningful and deep relationship but also get social media famous, which is clearly the best part.
You will also get to live life in a luxurious mansion and go on fun trips if you get selected, of course. If not, then you dropped everything for absolutely nothing and will most likely leave in tears as the rest of the men or women celebrate with champagne about your departure. Who doesn't love to see adults bullying their peers as if they were teenagers? It's truly a sweet moment.
It is definitely worth leaving work and family behind to come on the show because you have a 3% chance of actually ending up in a relationship. Those are some pretty great odds. If you happen to be among the 97% of people who do not win then you will suffer through weeks, even months, of public shaming following your failure at finding love. However, this is very unlikely.
And, of course, if you win you will live happily ever after because there is no way your relationship will fail after only having known your partner for a few months and already being engaged. I mean, what could possibly go wrong?
Will you know his or her middle name at the end of the show? No. But you will have a huge rock on your finger and 100,000 more followers on Instagram. There isn't much else you could ask for.
If you are interested in being a part of the TV show that is said to be saving the dating world then here are some tips.
If you are eliminated after the first night make sure to bawl your eyes out. It's not like you just met this guy or girl and only knew him or her for an hour. Emotions are emotions. Oh… wait…

If you want to be remembered, act totally insane, somehow make it until almost the end, and then not even be phased when you are eliminated.

Everything that happens on the show is 100% real, and it is a serious way to find love. The producers do not tell people what to say or do. (I mean, how could you even think that?)

If the bachelor or bachelorette tells you they love you, odds are they have said that to at least one other guy or girl. The show is

so

good at helping you find love sometimes you find it with more than one person. It's totally realistic.

And finally, be the most stereotypical, bland person with an extremely vanilla personality. That's how you win.
To apply go to:
www.thebachelorishowyoufindtruelove.com/realitytvisreal/justkidding/thereisnohope/foreveralone
Good luck trying to impress someone while actively competing for their affection. It's a ton of fun!